Course Outline
Grade 12 Video Game Design is a course that expands on the grade 11 curriculum. In this year, we will be utilizing the Unity game engine, this is an engine that is used by many professional game design companies around the world, and in the Okanagan region as well. The student will have the opportunity to build some example games in Unity noting the similarities and differences between zero and Unity and then have an opportunity to create their own final project.
Course outcomes:
The student is expected to develop skills in the following areas:
Gain a working knowledge of the components of the Unity Game Engine

Sprite development
Collision events
Background and music
Gravity
Physics effects
Level Setup

Create example games with existing sprites and components to quickly create a functioning game.
Working in a team or independently, develop a game concept and execute it from start to finish.
Evaluation:
In this course you will be evaluated on project work, and tutorial assignments. Some work will be marked based on completion (assignment work) and other work will be assessed based on individuated criteria. The breakdown of the marks is as follows:
Roll a ball /5%
Mini Projects /5%
2D Game Creation /10%
2D Roguelike /10%
Space shooter /5%
Procedural Cave /5%
Survival Shooter /10%
Final Game /50%
Hand-in Information:
All work to be handed in to the following location on completion:
Data (I):/Handin/Kramer/Video Game Design 11 12
​

Assignment List

Go through and complete the following tutorials. You will be marked on a completion basis for each. Once you have started the final project your mark will reflect your progress on your own design.

​Roll a Ball
Introduction to Unity, create a simple game quickly!

End of second Class.

2D Game Creation
You will need to complete the following:

Unity for 2D (understanding the interface, follow all tutorials)

2D Physics (Do tutorial #'s: 1, 2, 3, 4)

​2D Catch (implementing what we have learned, you will hand this in to the hand-in folder)

Go through these tutorials, finish by the end of the eighth class.

Follow the tutorials, but use the following scripts to update for the latest versions of Unity:

Mini Projects
You will need to complete the following:

Complete by end of 4th week

Advanced Games
Terrain, and Final Tutorial
Watch this Clip on how to build terrain:
https://www.youtube.com/watch?v=OShNQaiWz2Y

Look at this document to add water and effects:
​https://docs.unity3d.com/560/Documentation/Manual/HOWTO-Water.html

Complete by end of 8th week

Final Game
This will be a game of your design, utilizing similar criteria to our final game from grade 11. however, with the extensive objects available to us in the unity store (for free) the expectations are greater. This is your opportunity to develop a meaningful game for your portfolio!
You are able to work in teams of up to three people. You will need to include duties in your Design brief to describe what each person needs to complete for this project.
Timeline:
Design Brief- End of Week 7
Include the following in your brief:
Project Name
Game Style
Game story
Player controls
Scoring, win-events etc.
Graphic Requirements and Theme(what will the overall look be like)
Gameplay
Required Script (list with descriptions of what each one does)
Midterm - End of week 13
You will need the following completed and functional:
Player Character (movement, takes damage, loses health, applies damage to enemies, achieves goals)
Enemies/hazards (AI, movement, takes damage, loses health, applies damage, destroys on death)
Level Requirements (All levels are created with switching between them but are not playable, boundaries exist, level-ups, bonuses etc. are implemented, checkpoints are working and end game results in death screen or win screen)
GUI elements (HUD is built, Start, Win and Death Screen graphics are implemented, Graphic template for the game is created)
Final Hand-in - Last week
You will hand in the following:
Final description of what each person worked on personally and what you worked on together
Complete game with playable levels, cut-scenes(if applicable) graphics
Tutorial elements are implemented
Complete RTP (Ready To Play)
Final Game Criteria

Opening/Information Screen

Includes Title
Start and Exit
Tutorial button (if applicable)
Controls

Functional Level switching

Switches appropriately between all levels and windows

Three functional, playable levels
Death/Failure screen
Win Screen
Controls Screen
HUD
Programmed Player character
Enemy Characters
Hazards
Player Stats

Player has health(or something like that)
Player has points or objectives
Player stats are stored and displayed

Enemy Stats

Enemy has health(or something like that)
Enemy takes points from player
Enemy stats are stored and displayed

Graphics

Images are thematically linked
Graphics are used to communicate what is friendly and what isn't
Graphics are used to convey mood

Controls are intuitive and explained
Enemy has AI
Game difficulty arc is normal
Collisions occur between game objects
Projectiles destroy on contact
Collision boxes are appropriately sized
Gameplay is engaging

Difficulty is appropriate to the level
Player learns techniques as they progress
New techniques are required to pass subsequent levels
Player cannot easily 'cheat' to avoid enemies

Game has random events built in

Enemies spawned randomly
Puzzles are created with random layouts

Game has been play-tested by a peer and feedback has been acted on
Description of designer duties if in group handed in

Powered by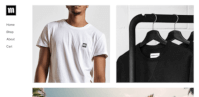 Create your own unique website with customizable templates.