About This Course:
Grade 11 Video Game Design is a course that teaches the fundamentals of this field. From simple manipulation of graphics to 2D platformers to 3D full featured games, the core concepts are the same and that is what we will explore. In partnership with Digipen in Redmond Washington (one of the top three schools in America for Video Game Design), we will be working through a robust curriculum that introduces students to the fundamentals. Animation, music, visual effects, particle effects, collision events, scoring, graphical user interfaces: we will cover them all. The Game industry is larger by dollar value than the movie industry, it is huge and only getting larger with the advent of mobile technology. If you have an interest in gaming and are excited by the possibility to create a game of your own design, then this is the course for you.
Course outcomes:
The student is expected to develop skills in the following areas:
Gain a working knowledge of the components of the Zero Game Engine

Sprite development
Collision events
Background and music
Gravity
Physics effects
Level Setup

Create example games with existing sprites and components to quickly create a functioning game.
Working in a team, develop a game concept and execute it from start to finish.
Evaluation:
In this course you will be evaluated on project work, and tutorial assignments. Some work will be marked based on completion (assignment work) and other work will be assessed based on individuated criteria. The breakdown of the marks is as follows:
Rube Goldberg /10%
​Dice Script Game /10%
Top Down Arcade /20%
Platformer /20%
Final Project /40%
---
​Hand-in Information:
All work to be handed in to the following location on completion:
Data (I):/Handin/Kramer/Video Game Design 11 12
---
Assignment List
Dice Game
Example script below.
Due at end of 3rd class
Rube Goldberg Machine
To fully complete this project you must meet the following criteria:
Rube Goldberg Machine must complete a task (turn on a light, put a ball in a basket, score a goal etc.).

20 Collision events.

Backgrounds and sprites must be of a unified theme(Like an ice hockey rink with a puck that collides with hockey sticks and ends in a net).
Minimum of 4 Regions(wind, vortex etc.
Due by end of week 2
Dice Game

Create a scripted dice fighter game.
Game must have at least two players and must have two 6 sided dies cast for each turn.
For each value there must be an attack or defense, damage must be dealt to the players.
This will occur within a while loop, and all information will be displayed in the console.
You must program in player win or computer win.
On game start, the console will print out the entire sequence of the game up to player or computer win.
Check out I:Handout/kramer/videogamedesign/diceexample.txt for an example program.
​Due midweek 4

Top Down Arcade

After completing section 2 of the tutorial list, you must complete a functioning top down shooter. It must meet the following criteria:
Player 1 and 2 game objects that have movement and firing functionality
A level that includes collision with barriers
Camera movement that follows the character
Collision events with bullets, death event for players
A game end screen on player death
At least one use of particle effects within the game
​You have 2 weeks to work on this project.
Platformer
After completing section 3 of the tutorial list, you must complete a functioning platformer. It must meet the following criteria:
Functioning character with jump capabilities
Character animation on movement
Power-ups
Collision events with platforms and walls
Scoring
Goals (coins, gems, etc. to get points, health what have you)
Enemies with a bounded movement path (bonus if you program Ai)
Unified theme
Collision with projectiles, death event for player
A game end screen on player death
Particle effects
3 levels
Difficulty rises progressively from easy, to challenging to difficult
Each level has its' own unique look, though maintains visual continuity throughout the game. Similar look, but a different feel.
Hazards/enemies change throughout the game levels
Controls are intuitive (left, right, WASD etc.)
Easter Egg
Opening Screen/information screen
You have 3 weeks to work on this project.
---
Final Project
This project will be your final cumulative work in this class. Using what you have learned so far, you will design and create a functioning video game. If you wish to work in groups you may, but you must complete a project plan indicating the duties that each member is responsible for. Prior to work on the game you must create and submit a concept design, artwork design, story and gameplay outline. Depending on what type of game you are designing, you will have differing criteria, though some will be global and be applied to all projects.

Creating Custom 2D Sprites

The following are resources for creating, or finding existing sprites for your project.

Piskelapp.com-This is used for creating your own sprite pixel by pixel.
Universal LPC spritesheet character generator- has base models for walk cycles for 2d animations. A good place to start then work in piskel.
Spritedatabase.net- tons of sprites from classic games in all positions.
opengameart.org- Open source original game art in sprite sheets.

Animating a 2D sprite with Dragon Bones

If you wish to add animated sprites to your final game, follow the dragon bones tutorial below to create a set animation routine that you can easily re-texture for all of your characters' idle, run, jump etc. cycles. You can get the program from: I:/Handout/Kramer/VideoGameDesign 11 12. It is titled DragonBonesPro-v4.9.0.exe

Dragon Bones Walk Cycle

You will have 6 weeks (the remainder of the course) to work on this project. Make sure that you work on a timeline first for what you need complete by the end of each week!

Assessment document below:

Powered by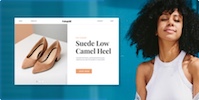 Create your own unique website with customizable templates.