Platformer Shooting Script
Modified Dodgeball script, allows player to shoot left and right. Note: projectile has a ghost collider and phases through walls. Use with Destroy Player Projectile Script.
Destroy Player Projectile Script
Script destroys projectile off screen.
Player Controller with Slash
Player controller script works with Swept Controller, includes capabilities of slashing animation that could be modified to include crouching state. This also includes capability for shooting a projectile left and right.
Player Controller with Wall Jump and Double Jump

Controls player movement and has double jump, and wall jump. Includes properties for velocity of jump, horizontally with WallJumpLeft and WallJumpRight, and jump height with WallJumpHeight. Ensure that WallJumpLeft is a negative value to jump in the correct direction.

Basic Enemy Movement
This script moves an enemy back and forth between two points. Use the properties leaftboundary and rightboundary to set the limits of the movement. Attach this as a property to the enemy object. Notepad file.
Enemy Movement with Ai
This script moves an enemy back and forth between two points, once the player object enters the region that it moves in, it moves towards the player. Once the player moves outside of the movement area, it resumes its' original movement back and forth. Zilch file.
Advanced enemy Ai
Script paces enemy back and forth, when an enemy gets within range, then it moves towards the player and stops then shoots. Uses animations, object stops and turns static so it can't be moved until player moves further away.
Projectile used by Advanced enemy Ai
This script is used by the Advanced Enemy Ai script
Load Level on Contact
This script will load a new level when the player collides with an object (like a portal). The script is a component of the portal, you will need to change the script to ensure that your player's name is the name that it is looking for on collision. This script includes provisions for carrying over data like player health from one level to another.
Load Level After Time
This script loads a new level after a set amount of time. This is helpful for in between scenes transitioning between levels. This also has provisions for transferring data as in the script above. This script is a component of either level settings for that level, or another object that is persistent in that level window, like the text object "Next level loading now".
Button Script (default to change level)

Simplified Button script. This is set up to change to a different level on button click. Button changes on hover and click state. You can modify to make the button initialize other types of actions in the clickedState function.

Player HUD
Script is attached to level settings object to display score. Can be edited to include health, points, lives etc.
Confirmation Pop Up Script

This script is used as the last step of the User Interface Tutorial on the Digipen site. It has been saved here for your convenience as there are parts missing in the tutorial.

Expanding Camera

This script links the camera to two player objects, and then will expand and contract its size based on the distance between the characters. Originally designed for a fighting game, but useful for top down arcade and platformers as well. Not very useful for puzzle games as players can expand the camera to see the entire maze.

Powered by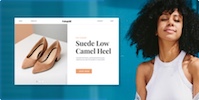 Create your own unique website with customizable templates.