About This Course:
Hand-in Information:
Assignment List:
Drawn Cat
Bouncing Ball
Animated Butterfly
Read this for the third page of butterfly tutorial!!!!!!
Motion Paths
Volleyball on the beach
Flag animation
Flipping Card
Spring or Fall (depending on season)
Character Creation

Walk Cycle Instructions: Note the head and floor lines! (this should be over 24 frames)

Step 1: Body and Head

Step 2: Front Leg

Step 3: Both Legs

Step 4: Front Arm

Step 5: Both Arms

Step 6: Head Tilt (Watch the nose to adjust head tilt)

Flipping Coin
Custom Easing
Text
Shadows
Character Animation 2
Final Project
Powered by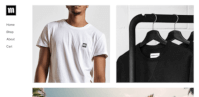 Create your own unique website with customizable templates.